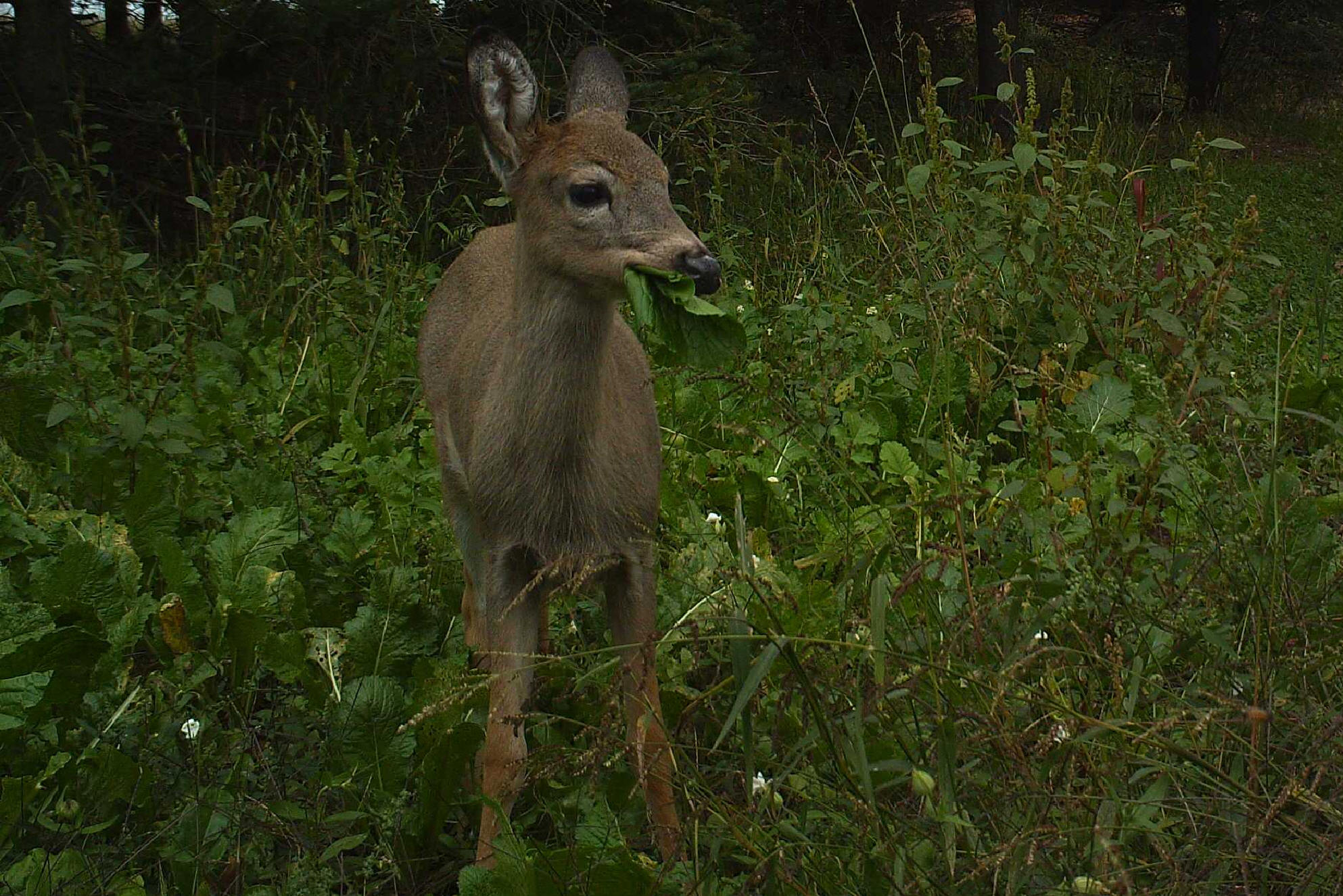 Food and cover are vital to maintaining a quality habitat for all wildlife. The more food there is for wildlife to eat the less likely they need to go looking for a food source. An adequate food source will keep wildlife in your area, therefore they will live longer, and reproduce healthier young.
Our specialized mixes can be planted in strips or patches along the edge of woods, near ponds, along fence lines or near areas of thick grass. Soil preparations is essential for a good food plot. Weed competition is the most common problem experienced. Food plot areas can be worked several times during the spring to eliminate annual weeds. One thing to keep in mind is that tilling the soil will bring more weed seeds to the surface that will germinate as the soil temperature warms in the spring. A spray, such as Roundup, can also be used prior to planting. Roundup is sprayed after the weeds have germinated and started to grow. Roundup will kill anything that is green and growing. Wait 7 to 10 days after spraying and then plant you food plot.
Whether planting annuals or perennials, both will provide an excellent food plot for deer. Perennial food plots are a great food source because of there longevity and persistence to all the whether conditions. All of our mixes have been field tested before we offer them for sale.
Each has its own unique growing characteristics to provide an attractive food plot. The more food and cover you can provide for wildlife the less threatened they will feel. The other varieties listed below are shorter growing and do not provide much cover. They are best planted along the edge of a woods, where the deer can retreat if they feel threatened.
Brassicas forages are high quality, high yielding, and fast growing crops that are high in protein. Members of the Brassica family include kale, rape, turnips. Brassicas have been use by farmers for years now an within the past few years have been found to be very beneficial for Whitetail deer.
Generally they produce high quality forage for deer in late summer, fall, and in the winter months. Brassicas are annual crops which are highly palatable and easily digestible for whitetail deer. Both the tops (stems and leaves) and roots (bulbs) deer will eat and are very nutritious.
Brassicas require good soil drainage and a soil pH between 5.3 and 6.8. Seeds should be planted in a firm, moist, seedbed with 6-8 inch rows. Fertility requirements are similar to wheat